Egg Free

Corn Free

Gluten Free

No Artifical Sweetners

Dairy Free

Soy Protein Free
Supporting balanced blood sugar is one of the best (and most overlooked) things you can do for your daily health. When your blood sugar and insulin sensitivity remain stable, you feel:

→ More energized (fewer mid-day crashes)
→ Better rested (because your body is TRULY restoring itself at night)
→ Lighter and freer (insulin resistance is a top root cause of stubborn weight, especially around your midsection)
→ In short: you feel more like yourself again when your blood sugar is stable.
Gluco Support is an incredible blend of blood sugar-stabilizing herbs that will help prevent blood sugar spikes and dips that leave you hangry or crashing by 3pm. It also improves your sensitivity to insulin so your body uses more glucose as energy instead of storing it as fat.
With powerhouse ingredients including berberine, ginseng, and cinnamon, this natural blood sugar support supplement works with your body to improve your metabolism, balance blood sugar and insulin and and may help maintain healthy blood lipids such as triglycerides and low-density lipoprotein (LDL) to keep your body working as it should.
I've been right where you are…
My hormones were threatening to derail my health, my family and my career, and I was desperate for a natural solution. Through each healing transformation I've experienced in my life, supplements have been an essential part of my protocols. Nutrition, self-care, and supplements have always gone hand-in-hand in my approach to healing your hormones and body.
And now? I've sourced the perfect supplements for your hormones and put them in one place so you can get your hormones and body on track as well.
Supplements have a special power that you can't get from other healing strategies. With concentrated, bioavailable nutrients, vitamins, minerals, and adaptogenic herbs, supplements offer a unique benefit to your body in a simple, convenient package.
Unfortunately, in my research of other supplements and brands, so much of what I found was people cutting corners and not offering the best products possible. That's why I decided to launch my own line of Essentially Whole supplements. I've worked closely with my manufacturer to be confident you are getting the best possible supplements of the highest quality to make the biggest impact on your health.
Whether your hormonal challenges have to do with stress, weight, metabolic or reproductive hormones, the supplements you'll find in the Essentially Whole store were designed to work with your body's natural processes, enhancing them for optimal performance.
Here are a few things that make Essentially Whole Supplements special:
Effective, Natural, Science-Based Solutions for Your Health
In a world filled with products touting health benefits, it can be hard to distinguish what is real and what is not. That's why I wanted to provide you with supplements that you can be confident using to fuel your and your family's bodies. Each product I offer is created with only the highest quality ingredients in forms that are easily put to use by your body. Every ingredient has been tested for effectiveness and bioavailability to ensure that you are only getting the best of the best!
3-Stage Testing that EXCEEDS Industry Standards
When I decided to embark on this journey of supplying you with the BEST supplements possible, I knew I needed to partner with a manufacturer that shared my beliefs in going above and beyond to ensure quality. You can be confident that your product has been tested…
1. Before production (to make sure the raw materials are of the highest quality)
2. During manufacturing (to make sure the product is not compromised in any way)
3. After packaging (to make sure what gets into your hands is pure and free of any contamination)
This goes above and beyond the industry standards, but I wouldn't have it any other way!
Powerful Community
When you buy grocery store supplements, you pick up your bottle, hope it is what it says it is, and go on with your life. When you partner with me through purchasing Essentially Whole supplements, you aren't left to fend for yourself. I am committed to continuing to provide you with resources and solutions to help you achieve your health goals!
What It All Comes Down To…
These products WORK. I use them myself each and every day, and I share them with my friends, family, and -- most importantly -- with YOU. I don't want you compromising your health with second-rate supplements. That's why I have decided to put the power back in your hands with Essentially Whole products. You can be confident you are only getting the best of the best to enable you to heal your body naturally!
Shipping
Shipping Locations
We are able to ship to all 50 states in the US. If you live in a US Territory and we do not ship to your location, please email help@drmariza.com and we will let you know if we can add your shipping region.
Shipping Costs
* Shipping within the lower 48 states is free for all orders over $97 (after discounts are applied). Orders less than $97 will include a flat shipping rate of $9.95.
Shipping to Hawaii or Alaska is free for all orders over $127 (after discounts are applied). Orders less than $127 will include a flat shipping rate of $14.95.
Shipping Speed
All orders will ship within one business day.* You will receive automatic email updates toinform you of the status. When your package ships, you will receive a shipping confirmation email that includes your tracking number.
*In the very rare case that the item you ordered is backordered, you will be notified right away about any potential delays.
Customer Reviews
Good stuff!
The Gluco Support has REALLY helped stabilize my rollercoaster blood sugar when I thought I had tried everything.
01/19/2023
Simona L.

United States
Very Happy
I would like to use the gluco support more consistently but I will say that every time I take the supplement, I notice the difference. I notice the quality of the ingredients used by smell I am familiar with herbalism and can tell the difference between fresh/old and quality/cheap. I definitely will expand my inventory of supplements.
11/05/2022
Marla A.

United States
Great Results
Amazing! I was waiting till I had blood work in October to review the Gluco Support. I had fantastic results with my A1C. I have also incorporated a lot of Dr. Marina's advice on lowering blood sugar. Thank You!
10/22/2022
Anonymous

United States
Excellent
I absolutely love this product. I was hesitant to get it at first because of the cost but I'm so glad I did! I sleep better at night and have even lost a few pounds which for me is amazing!
10/21/2022
Anonymous

United States
Gluco support
It took about 3 months to feel like it started to work. I feel like my cravings are less throughout the day
09/06/2022
Anonymous

United States
Gluco Support
I bought it for my husband who has type 2 diabetes and his blood sugar has dropped from the 140's to 109 - 121 range. We are amazed how well it is working for him.
09/02/2022
Nora M.

United States
Helped with sugar cravings
I noticed my cravings for sugar decreased when I started taking Glucose Support. This was important to me since I was trying to eliminate candida. I consider this a great supplement in my journey to health.
08/09/2022
Rita M.

United States
Great Product
Glucose support seems to help with cravings and I have lost 5 pounds I plan to order another bottle.
07/14/2022
Jessica H.

United States
It works!
I was taking another supplement to balance my blood sugar, but this much better. It gets me through the whole day without any energy crashes. Thank you Dr. Mariza!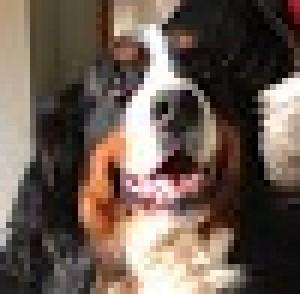 JB
07/11/2022
Jacquie B.

United States
Blood Sugar In Check!
I was really excited about getting Dr. Mariza's new Gluco Support. I've only been taking it for a couple of weeks but have noticed that I have less cravings and I'm looking forward to even more gains as I continue to take this supplement!