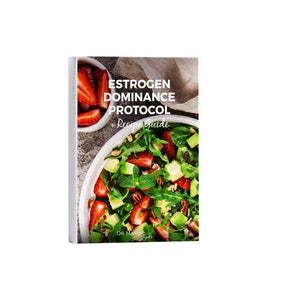 Imagine How You Want to Feel in a Month!
Are you vibrant and ready to charge into the world? Can you feel your energy soar? Do you feel good in your body?
Now imagine that you can achieve amazing energy, vitality and joy by simply bringing in healthy, delicious foods and key nutrients.
By embracing your healing journey as a new beginning, a time of reinvention, and a time of adaptation to prepare for your future, you can harness a newfound energy and power by leveraging delicious food and nutrient-packed supplements as fuel for your body and soul.
Check out this guide to unpack my best hormone-loving recipes and protocol!